A New Webinar
Starting with simple treatment plans and moving through to more complex treatment options, Acupuncture Canada faculty member Cindy Zechel teaches you how to help your patients get better faster. Whether you have been using acupuncture for a short time, or you've been using acupuncture for years, this webinar will give you new ideas for treatment options that you can put into practice immediately.
Cindy will focus on common musculoskeletal conditions. Through point selection based on local and distal points, point combinations, and special considerations, she will present ways to optimize treatment, so you get the best possible results from acupuncture. Pathologies such as osteoarthritis, ligament sprains, muscle strains and Raynaud's will be discussed. By the end of the three-hour webinar, you will be able to optimize your acupuncture points selection for treatment and improve clinical outcomes. Walk away with useful clinical pearls.
Instructor:
Cindy Zechel graduated from the physiotherapy program at University of Manitoba in 1997. She has worked in community, hospital and private clinic settings and is the founder of Wildwood Physiotherapy. She has worked as a physiotherapist in Saskatchewan, Manitoba, Alberta and the Yukon. She received her acupuncture certification from Acupuncture Canada in 2000 and has been a member of the faculty since 2017. Cindy enjoys combining Eastern and Western medicine approaches to help her patients return to their active lifestyles.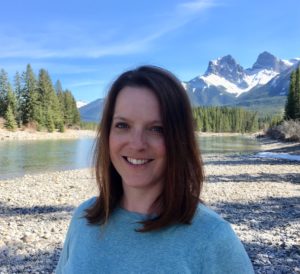 Registration Details:
This is a live, 3-hour webinar. If you can't attend live, please register to receive a link to the recorded webinar. The course will also be offered again early in 2022.
Sunday, November 28, 2021/12:00 noon eastern time start/3-hour webinar via zoom.
Acupuncture Canada members pay $75.00 plus tax/Non-members pay $90.00 plus tax.