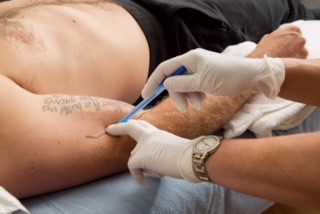 Due to the current COVID-19 situation and the strict social distancing measures and the mandated closure of educational institutions and many business, Acupuncture Canada must continue to postpone the onsite component of upcoming courses. We want to ensure the safety of students and instructors in the midst of this pandemic. For those students travelling from out of province, it's very difficult to get to the onsite training. We will continue to review the situation and as soon as we can safely hold the in-person components of courses, we will. At this point we don't see that being prior to May 31st, and that timeline could be extended. We will continue to communicate changes as information becomes available from provincial and national health authorities.
This is the list of courses currently effected by Covid-19. They are in-progress and they are a priority for us to complete as quickly and safely as possible:
Foundations (AA1) in Winnipeg from March 27-29
Dry Needling Level 1 in Toronto from March 27-29
Dry Needling Level 2 in Calgary from April 24-26
Clinical Applications (AA2) in Toronto, Edmonton and Halifax in early May
BTCM/AA3 in Toronto from May 8-10
Dry Needling Level 1 in Vancouver from May 29-31.
These courses have not been cancelled. The onsite component of all of these courses will be rescheduled. Once new dates are announced, if you are unable to attend we will transfer you to a future offering of the course. The online components will stay open and accessible, and we encourage students to use the time to study and practice palpation skills and location of acupuncture points and trigger points.
Acupuncture Canada is a not-for-profit organization and the decisions we are making are in consultation with our volunteer board of directors – a group of regulated health professionals who are also experiencing the challenges personally and professionally that this pandemic has created. Our goals are to keep students and instructors safe while offering quality skills training, and to keep the organization healthy into the future. Please feel free to reach out to us if you have any questions.
Please stay safe and healthy.