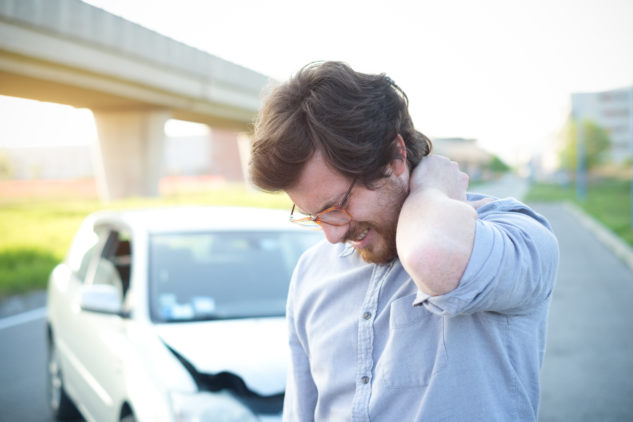 "Clinical Pearls" is a series that provides insight into the treatment of specific ailments, straight from our teachers and members. This contribution comes from Dr. Gerald Nemanishen, MD, CCFP, CAFCI.
One of the most common injuries to occur to a person's neck is whiplash – the result of a sudden forward and backward movement of the head and neck, often caused by minor motor vehicle accidents. Dr. Nemanishen has found the application of Seirin Pyonex needles to be particularly effective and efficient in the treatment of acute cervical strain or whiplash. Pyonex needles are patch-type acupuncture needles that are designed to be maintained on the body for long-term placement.
To treat whiplash, tender points are located, usually over GB 21, SI 13 and within the rhomboids. Dr. Nemanishen also checks the cervical transverse processes. He finds the most tender points usually C3 or C4. The affected areas are first cleaned with Stanhexidine, and once dry, the press pins are applied.
Patients are advised to remove the press pins if the area becomes painful or inflamed, but they may remain in for up to two weeks. The application of these needles has found success in the treatment of whiplash/acute cervical strain, according to Dr. Nemanishen, because as an acute injury the Traditional Chinese Medicine (TCM) energetics are superficial and can be managed with a 1.2 mm Pyonex needle.
The use of different types of acupuncture needles and press needles are covered in AA1: Foundations of Anatomical Acupuncture and GB21 and SI13 are taught in AA2: Clinical Applications in Anatomical Acupuncture.