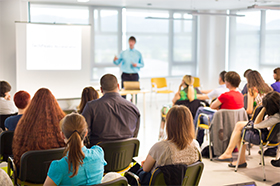 Acupuncture Canada is adding to its teaching team, for both our acupuncture and dry needling streams. We want to add to our entire team nationally and are especially interested in adding instructors who are based in BC and the Atlantic provinces.
Instructors are required to teach online and/or onsite portions of the courses. A link to the job description and application form is below. Applications are due by January 7, 2022.
Our mission is to promote acupuncture and related modalities through continuing education and support for regulated health professionals.
Our teaching team's goal is to ensure the safe, effective practice of acupuncture and dry needling, and to inspire students to use these techniques to make a difference in their patients' lives. If that goal resonates with you, please consider applying. We offer a mentoring/training process to successful applicants, and the chance to join a group of experienced, committed teachers who are passionate about our training programs. Our current team includes physicians, physiotherapists, chiropractors and acupuncturists. The list of professionals we include in our training can be found here.
We look forward to hearing from you!